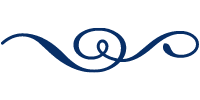 The Presidents Council gathers quarterly at one of the group's clubhouses in NYC each Spring and Fall allowing members to greet one another and develop in-person relationships) and via Zoom each Winter and Summer, (allowing members to attend easily, eliminating travel on "snow days," and during the summer time and welcoming new members and guests from across the country).
For more information about the Presidents Council, we welcome your call at 212-980-7800 ext 1 or Contact us.
Presenters at Council meetings have included:
Neil Osborn, fmr Grp. Publisher, Euromoney Institutional Investor
Jeff Olsen, Founder, CitiBike
Laura Martin, leading Wall Street Internet/Media Analyst
Sam von Trapp, "Sound of Music" family leader
Howard Kaplan, Official Scorer, New York Yankees
Adam Sokoloff, CEO, USHG Acquisition Corp.
Kevin Hartley, fmr Chief Strategy Officer, Keurig Green Mountain
Cedric Vongerichten, Chef/Restaurateur
Mark Kleinman, CEO, Walkers Shortbread
Richard Geist, CEO, Nation's Leading Army/Navy Surplus
Amanda Luby, General Counsel, CaptiveOne
Neil Kahanovitz, Chmn., Big Apple Circus
Ashok Vasudevan, Founder/CEO, Tastibite Foods
Peter Coleman PhD, Conflict Resolution and Sustainable Peace
Chris Hansen, Journalist, Dateline NBC, etc.
Brian Erdlen, Chief Revenue Officer, New York Mets
Jon Birnbach, Diamond Dealer, De Beers siteholder
Mike Kandel, Founding Financial Editor, CNN
Kathleen Rogers, CEO, Earth Day
Jack Hidary, NYC Mayoral Candidate
Neal Goldman, Founder, S&P Cap IQ
Maarten ten Holder, CEO, Sotheby's North & South America
Win Smith, Owner, Sugarbush Mountain Resort
J. Frank Brown, Dean, INSEAD
Philip Howard, Founder, Common Good
Jason Zweig, Journalist/Author
Joseph Vittoria, fmr CEO, AVIS
Peter & Tony Malkin, Managing Principals, Empire State REIT
Wayne Rogers, Actor M*A*S*H, Managing Principal, Kleinfeld Bridal
Rafi Musher, Founder/CEO, STAX Research
Bela Szigethy, Founder/Co-CEO Riverside Company
Peter Graham, Founder/CEO, Seventh Generation
Eugene Lang, Founder, I Have a Dream Foundation